What Can You Do With a Post-Professional Occupational Therapy Doctorate (OTD)?
Image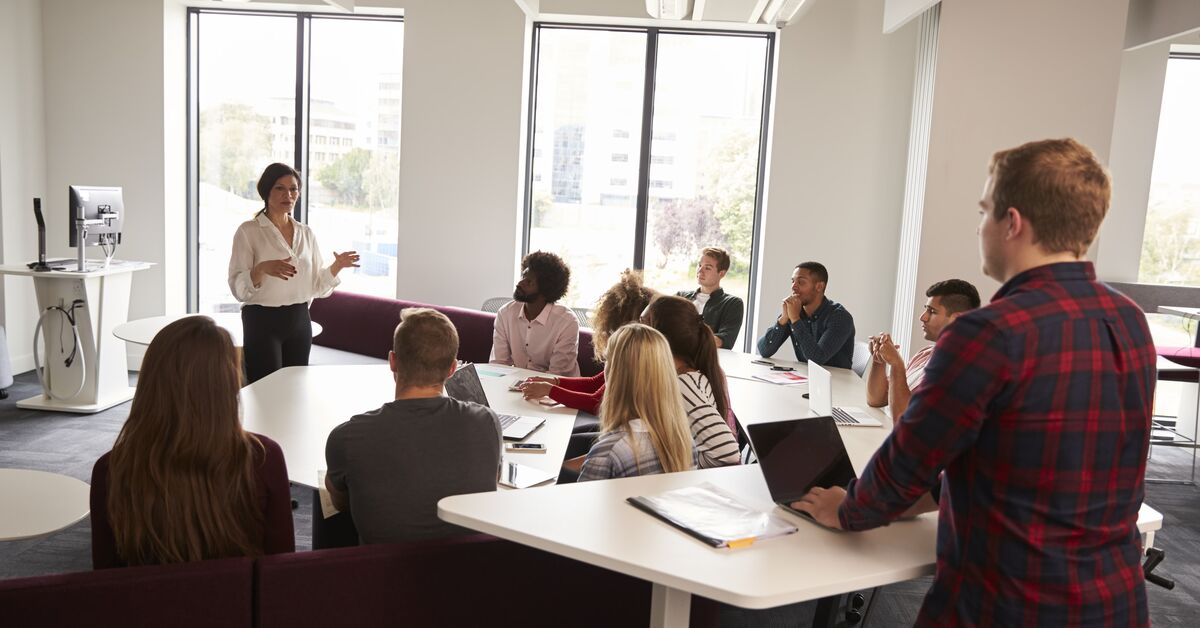 Individuals can now enter the occupational therapy profession with either a master's or doctoral degree. Licensed and certified occupational therapists with a bachelor's degree can bridge to a doctoral degree by completing a post-professional doctorate program. Occupational therapists currently practicing with a master's degree can also upgrade their skills and opportunities by entering and completing a post-professional doctorate.
An occupational therapist with a doctorate degree has several career pathways from which to choose. An OTD is for practicing or aspiring therapists who wish to be trained for additional focus on research and leadership. For example, current occupational therapists with a master's degree may benefit from this doctoral education if they wish to take on a faculty role and teach aspiring students the profession. The doctorate is not solely for those wishing to teach, but for those seeking to be transformative leaders in evidence-based practice. Therapists require a robust set of professional and personal skills to perform this job well. 
Skills Enhanced Via Post-Professional Doctoral Study
A doctorate degree trains occupational therapists to practice in a variety of areas. Leaders in occupational therapy have the chance to study and apply the latest skills in clinical practice through programs that are implemented and evaluated to improve the quality of care. Skills that are enhanced as a result of post-professional doctoral study for effective translational research include:
Skillful integration of occupational therapy and theories into clinical practice, education, research, and advocacy to advance the profession of occupational therapy and the health of communities served.
Confidence when critically evaluating research findings and other evidence for applicability to occupational therapy practice and education.
Effective advocacy for evidence-based and occupation-based practice in clinical practice, education, and research through educational leadership.
Expertly design curriculum to prepare competent future practitioners for current and emerging practice settings.
Successfully promote the professional growth and development of students and colleagues
Use leadership and advocacy skills to influence local, national & global policies to advance occupational therapy practice, education & research.
Engage in scholarly endeavors to further OT practice, education, and research
Doctoral Programs of Study for Occupational Therapy
Ideal candidates for a post-professional or transitional OTD include current therapists with a master's degree in occupational therapy who want to explore a doctoral degree. As a student in a doctoral occupational therapy program, you will learn how to apply research evidence to your practice while focusing on education and leadership. Therapists are advocates for their clients, and a doctoral program of study will require additional coursework that will allow you to integrate patient advocacy with ethics and policy.
Doctoral programs in occupational therapy position practicing professionals to help support an increasing need for occupational therapy educators. If you desire a shift from a clinical practice toward academics or an academic position to accompany your clinical practice, a doctorate program in occupational therapy might be right for you.
If you have a current occupational therapy practice and desire to contribute to the growing body of knowledge, a doctoral program will equip you with the skills to conduct translational research and grow your professional credentials and expertise within the field.
Achieve Your Doctorate in Occupational Therapy With American International College
American International College (AIC) and the occupational therapy school are nationally ranked and offer programs of study led by engaged faculty. The benefits of completing an online Post-Professional Doctorate program with American International College include:
Efficient time frame for graduation (the program can be completed full-time in under 2 years)
Flexible start dates each year for the working Occupational Therapy professional
The online format is accessible with one residency at the end of the program
Throughout the online program, you will examine theories of learning and apply them to creative and effective curriculum design to educate the next generation of therapists. You will apply models of occupational therapy to real-world community and population-based issues. A capstone project will allow you to focus on an area of therapy you are passionate about and advance the profession through your contributions.
To learn more about how you can expand your work options and educational preparation for a future leadership or teaching role, visit AIC's online Post-Professional Occupational Therapy Doctorate program page today.