How to Become a Mental Health Counselor
Image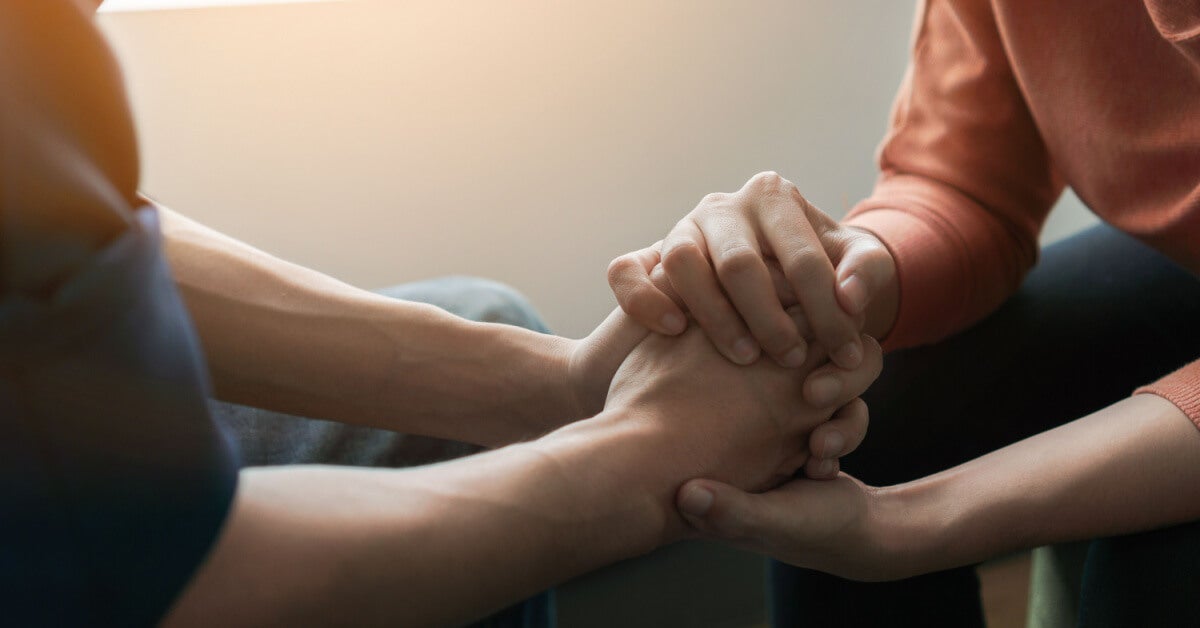 "Understanding why people suffer, how they change, and how to help them live more satisfying and gratifying lives is a fascinating, huge, and important undertaking." – Sommers-Flanagan & Sommers-Flanagan.
Choosing to become a mental health counselor can be an incredibly rewarding career choice. Not only do you have the opportunity to help others, but the job security is high, and the positive impact on the community is immense. 
During the pandemic, the prevalence of anxiety and depression grew worldwide, with depressive symptoms increasing by 28 percent and anxiety disorders rising by 25 percent overall. In the United States, 90 percent of Americans say the nation is currently experiencing a mental health crisis as instances of diagnosed mental illness and behavioral disorders soar to new heights. 
Counselors have an opportunity to be the change; they support human growth and development, build trusting and meaningful therapeutic relationships, and bolster their clients' innate strengths to change their lives. As a result, counseling can have a profound impact on individuals, leading to positive shifts in their relationships, families, and communities.
It's an especially urgent time for compassionate and dedicated professionals to pursue a mental health counselor degree and use their education and skills to help people manage debilitating mental health conditions. If you're considering a career in counseling and seeking to understand how to become a mental health counselor, here's what you need to know.
What Is a Mental Health Counselor?
A mental health counselor is a licensed professional who helps individuals and groups with emotional and mental health issues. They provide support, guidance, and therapy to help people overcome challenges and improve their lives. A mental health counselor generally holds a master's degree and completes post-graduate supervised clinical work experience while actively working in the field. Next, counselors can eventually choose to enter their own private practice.
What Do Mental Health Counselors Do?
"Counselors may have different goals with different clients. They may assist clients, for instance, to heal past emotional deprivations, manage current problems, handle transitions, make decisions, manage crises, and develop specific lifeskills." – Nelson-Jones.
Mental health counselors work with a wide range of clients, from individuals struggling with anxiety or depression to couples experiencing relationship issues. They provide a safe and confidential space for clients to explore their thoughts and feelings and work with them to develop coping strategies and solutions to their challenges. Mental health counselors are typically responsible for the following:
Diagnose and assess mental health disorders and conditions
Develop and implement treatment plans tailored to individual clients' needs
Provide individual, group, or family therapy sessions to clients
Monitor and evaluate client progress and adjust treatment plans accordingly
Maintain accurate and confidential client records
Collaborate with other healthcare professionals, such as doctors or social workers, to provide comprehensive care
Stay up-to-date on the latest research and developments in mental health care
Adhere to ethical and legal standards in counseling practice
Skills Necessary for Mental Health Counselors
"If you acknowledge your biases, both you and your clients have the opportunity for growth. When we do not acknowledge our biases, we rob our clients and ourselves of the potential for change." – Goodell et al.
To be a successful mental health counselor, you must have strong communication skills, empathy, and the ability to build trust with clients. You also must be able to manage your own emotions, confront internal biases, and have a strong understanding of mental health issues and treatment techniques. Mental health counselors often demonstrate the following skills:
Hard skills:
Understanding of psychology and mental health theories and practices
Ability to diagnose and treat mental health disorders
Familiarity with various therapeutic techniques and interventions
Knowledge of legal and ethical issues related to mental health counseling
Proficiency in record-keeping, documentation, and data analysis
Soft skills:
Empathy, compassion, and active listening skills
Strong communication and interpersonal skills
Cultural competence and awareness of diversity issues
Ability to establish trust and rapport with clients
Patience, flexibility, and adaptability
Strong problem-solving and critical-thinking skills
Image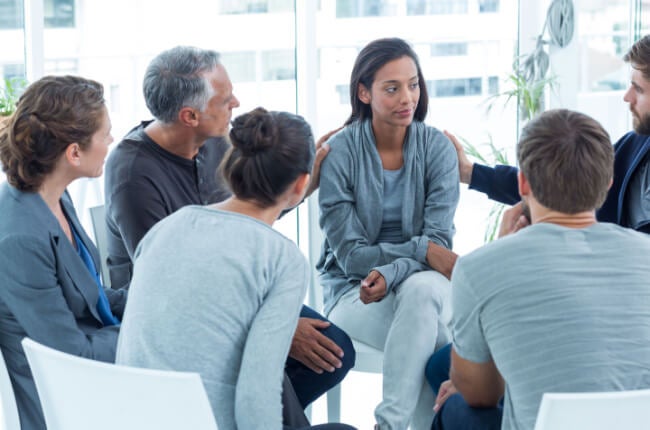 Where Do Mental Health Counselors Work?
Mental health counselors can work in various settings, including private practices, hospitals, schools, and community organizations. They may also work in government agencies or non-profit organizations. Listed below are several examples of common work environments for mental health counselors: 
Outpatient Clinics
Private practice
Hospitals
Community health centers
Schools and universities
Government agencies
Non-profit organizations
Substance abuse treatment centers
Correctional facilities
Employee assistance programs (EAPs)
Military and veterans' health services
What Are the Licensing Requirements?
To become a licensed mental health counselor, you typically need a master's degree in counseling or a related field, as well as supervised clinical experience and passing a state exam. Licensing requirements vary by state, so it's important to research the specific requirements in your area. You can search the National Board for Certified Counselors (NBCC)'s licensure procedures to learn more about your state's regulating board. 
Career Outlook for Mental Health Counselors
In the midst of a mental health crisis, the demand for mental health counselors is growing, with the U.S. Bureau of Labor Statistics projecting a 22 percent job growth from 2021 to 2031. This outlook is partly due to increased awareness and destigmatization of mental health issues, as well as an aging population that requires more mental health services. The United States is already seeing a problematic gap in the healthcare system. 
The U.S. Department of Health and Human Services estimates a shortage of 10,000 mental health professionals by 2025; this gap underscores the imperative need for more trained professionals. Without mental health counselors and education, the state of mental health in America will continue to worsen. Contrarily, the recruitment of more passionate mental health professionals has the potential to make a difference in terms of accessibility, flexibility, and the delivery of higher-quality care nationwide.
Summary: 5 Steps to Become a Mental Health Counselor 
As discussed, becoming a mental health counselor in the United States requires a specific set of skills, education, and experience. If you're interested in pursuing this rewarding career path, there are several steps you'll need to take.
Earn a bachelor's degree in psychology, counseling, or a related field.
Obtain a master's degree in counseling or a related field from an accredited program.
Complete a supervised clinical internship, typically lasting 2 years.
Pass a state licensing exam to become a Licensed Professional Counselor (LPC).
Consider earning additional certifications or specializations in a particular area of mental health counseling, such as addiction counseling or marriage and family therapy.
Empower Others and Transform Lives: Pursue Clinical Mental Health Counseling at American International College
If you're still curious about how to become a mental health counselor, consider the Mental Health Counseling EdD program for those looking to pursue a Doctorate in Mental Health Counseling or the MA in Clinical Mental Health Counseling program for those looking to pursue a new career as a clinical mental health counselor. Both programs are offered by American International College and can provide you with the education and training you need to succeed in this rewarding field.
American International College's Clinical Mental Health Counseling Programs
AIC's MA in Clinical Mental Health Counseling program is designed to train clinicians in theory, research, and clinical skills through a well-rounded curriculum. It provides flexible enrollment options without requiring any campus travel, making it an excellent fit for working professionals. To be eligible for this program, students need a bachelor's degree in any field. After completing the program, students can later work in mental health and social service agencies, hospitals and clinics, while working simultaneously on meeting the post-graduate licensure requirements to become licensed counselors.
AIC's Doctorate in Mental Health Counseling (EdD) program enhances students' knowledge of modern counseling and psychotherapy. It also provides training in assessment, diagnosis, case conceptualization, and treatment planning, as well as personal and interpersonal skills. Applicants must hold a master's degree in psychology or a related field. Graduates can work as practitioner-educators, promoting counseling pedagogy and preparing future mental health counselors. They are eligible for post-graduate work in counseling upon completion and can obtain certification after meeting post-grad requirements.