Image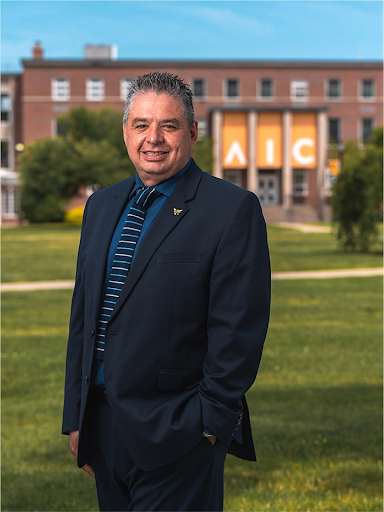 Welcome to American International College (AIC)!
For over 137 years, AIC has been providing an educational pathway for students and people from all walks of life. In doing so, it has transformed the lives of a very diverse student body. Since 1885, the College has offered quality education with the belief that the liberal arts provide the best foundation for lifelong intellectual growth and informed career and professional education. Acting on its mission, the College embraces its commitment to nurturing in each person an awareness of intrinsic worth, a concern for other individuals, an international perspective, and a dedication and sense of responsibility to the private and public sectors of our society.
I am proud to lead this academic institution. My personal values are intrinsically aligned with AIC's mission of providing access to a holistic education in an inclusive environment. Today, AIC offers more than three dozen liberal arts and sciences and career-related undergraduate academic programs, as well as graduate academic programs in emerging and high-demand fields. AIC provides the same quality education and superior service for our students regardless of whether they attend on campus or online.
An AIC education is a comprehensive experience. We care for our community of learners as we would our own families. When you're ready to embark on a new educational journey, AIC is here for you in all the ways that matter.
We look forward to having you join the AIC community.
Hubert Benitez, DDS, PhD
President, American International College
Hubert Benitez, DDS, PhD, took office as the twelfth president of AIC on April 11, 2022. As president, Dr. Benitez serves as the chief executive officer of the College and is responsible for the overall administration of the institution, including formulating and recommending policies, programs, and plans for its educational, financial, and physical development, while guiding the College's vision of preparing students for life.